Calls for young researchers and professionals now open
19 June 2007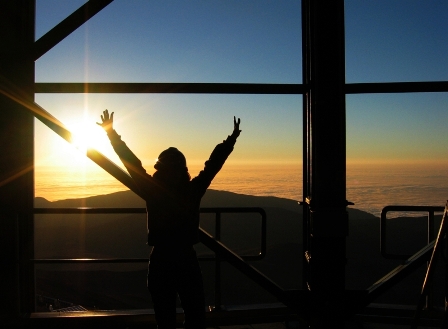 The Unity through Knowledge Fund has started its Young Researchers and Professionals Program and opened two calls for grants that will attract young highly skilled Croatians from abroad. The grants will subsidy autonomous R&D projects of the future science and technology leaders. The projects should contribute to brain gain, knowledge transfer and investments into Croatia. Proposals have to be submitted until 15 September 2007 through the web site www.ukf.hr.
The My First Research Topic Grant is aimed for young scientists and experts (not more then 36 years old) both from diaspora and from homeland. Successful candidates, who will receive the grants up to 50 000 EUR, could start their autonomous projects and accelerate their careers in order to become internationally competitive experts and researchers. They should be capable to becoming future leaders in science and technology in Croatia.
The Reintegration Grant helps young homecoming researchers and experts who have achieved doctorate degree abroad to come back and start their careers in Croatia. Successful candidates, which will receive the grants up to 100 000 EUR, should prove their potential for their future leadership, ability to attract investments from European and international sources and to create added value for Croatian industry, environment and society.
The Croatian Ministry of Science, Technology and Sports has created the Unity through Knowledge Fund with the resources from the World Bank loan (5 million EUR during next 3 years). The aim of the Fund is to use potential of the Croatian scientific and professional Diaspora for cooperation with the homeland. The Fund is going to finance joint research and development projects of expatriates and Croatian researchers, institutions and companies.
First two calls within the Research Cooperability Program (Homeward Grant and Crossing Borders Grant) have been recently closed and the evaluation of the received proposals is under way. The great number of proposals (four times more than the funds available) shows extraordinary interest for the Program.
The Fund will soon open new calls and re-open those already closed. They will be aimed for connecting researchers and experts from diaspora and homeland, for commercialization of research, for intellectual property protection and for travel grants . All supported projects will contribute to the Fund's mission of unifying scientific and professional potential of Croatia and Diaspora in the development of the knowledge based society.
All information about calls, proposals, evaluation and general about the Fund are available at the internet address www.ukf.hr.
Sincerely,
Hrvoje Meštrić, Ph. D.
Program Manager